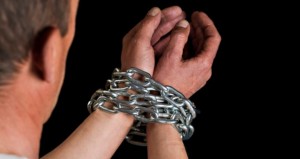 An amazing thing happens the moment you decide to stop serving your addiction: you liberate yourself. True, you may relapse and backslide more than once, but in the decision to fight your addiction comes the seed of hope that will enable your recovery. Do not be discouraged if you break your recovery. Failure is nothing but a chance to start again with a better understanding.
When you first discover the thing that you will become addicted to, you have a love affair with it. You believe that the object of your addiction could never possibly do you wrong, and indulging in it will bring you nothing but good feelings. Soon enough, though, the addiction begins to turn on you. People in your life notice a change in you. They wonder why you are not acting like yourself. Those who know what your addiction is are concerned for you. And you begin to notice changes in yourself as well. You do things that concern yourself, like indulging in your addiction when you know it is not appropriate. You possibly even impair yourself in a situation where you know you could cause harm to yourself or others.
However, you believe that you are the master of yourself. You couldn't possibly be an addict. You realize that you have made some bad decisions in the past, but you believe you are in control enough to stop them. Denial is truly an ugly thing. You decide to take a break the object of your addiction to prove these falsehoods to you. You have success for a time. You pat yourself on the back for knowing yourself so well. Then out of no where, the cravings begin to build, the stressful life events accumulate, and the opportunity to indulge arises at seemingly the perfect moment. You take the bait with ferocity and wake up to feelings of heavy shame.
Some people continue in this cycle for a long time. Some people decide that they cannot beat their addiction and accept it as part of their lifestyle until it ruins them or kills them. And some recognize it for what it is and decide that is has to come to an end. The people that arive at this conclusion are blessed with the potential to regain their lives and begin the restorative journey of recovery.